As the popularity of using computers for everything continues to rise, persons without their own computers, business travelers, and those on vacation are increasingly required to utilize computers. An Internet café may provide you with an excellent opportunity to combine your interests and skills with the goal of earning money in an entertaining and lucrative manner.
1. Planning Your Internet Café
Create a plan for the operation of your Internet café. Write out the various amenities and services you intend to provide, as well as the audience you intend to serve. Visit other Internet cafés in your region and in other places to assist in the formation of your ideas.
Ask the proprietors of other Internet cafés about the benefits and drawbacks of this type of business.
Conduct research on the viability of your concept. Explore the area where you intend to open your café. Examine in detail the demand for an Internet café and the local competition. Create a preliminary estimate of the amount of money you will need to purchase computer equipment, furnishings, software, and amenities.
You can get pricing information for office equipment, furniture, and software on the Internet, in catalogs, and at office supply stores.
Do not select a neighborhood with affluent folks, as it is likely that they already own computers. You should also avoid locating near a library where people can use computers for free.
Develop a thorough business plan. Include every aspect of your Internet café, from the computers you will need to purchase to the long-term operating expenses. Include the findings of your prior market study and describe how your café will remain profitable over time. Your business strategy must have the following components:
Your business concept: The emphasis here is on describing your business and café's target market.
Market research is essential since it reveals the characteristics of the market you intend to penetrate. Determine your primary competitors, your target market, and your target market's preferences and demands.
This should outline how you intend to address the demands of your target market, engage with clients, and promote your café.
This document will outline your day-to-day operations. It would include a schedule, the café's operating hours, and the requisite personnel and equipment.
A financial plan: This would describe how you will finance your business, anticipated expenses, and five-year income estimates.
Ensure that your company plan is simple and comprehensible and that you can explain it to anyone, even those unfamiliar with technical jargon.
2. Finding Investment Capital and a Location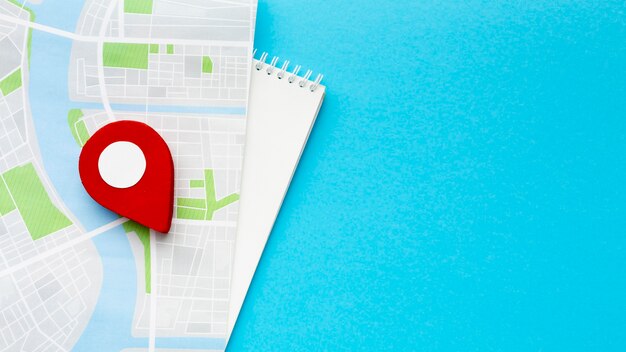 Estimate the amount of startup money required. Determine your annual estimated expenses and gross revenue using your financial plan. You will need sufficient funds to cover both start-up and operating costs. If not, you will be required to obtain a loan.
Operating costs consist of licenses, permits, insurance, rent or mortgage, a security system, personnel pay, computer hardware and software, and professional services such as an accountant or bookkeeper.
To save money on operational expenses, you might lease or purchase used equipment.
Look for investment capital. This could be from your personal funds, a business partner, or a bank. Other entrepreneurs have utilized bank lines of credit, home equity loans, credit cards, and microlending.
Contact the SBA regarding a small company loan guaranteed by the SBA. Then, you would submit your SBA loan application to a local bank or credit union. This sort of loan is guaranteed by the SBA in the event of default.

Think about a home equity loan. Find a bank that will provide you with a home equity loan or line of credit. You would pledge your own residence as collateral. If you cannot repay this loan, you risk losing your home. In addition, you must have a credit score in the upper 600s to qualify for this type of loan.

Think about microlending. Internet microlending services (also known as peer-to-peer lending) assist borrowers in locating lenders for small loans, often less than $35,000. To avoid misunderstandings in the future, investigate these websites and familiarise yourself with their laws and regulations.
Kiva, Prosper, and Lending Club are well-known microlending websites.
3. Finding a Good Location and Choosing a Name
Find a good location for your café. You will need a location that is likely to draw both regular and occasional clients. If you locate near schools or colleges, you may attract younger clients, and if you sit near food cafés or small stores, you may attract pedestrians. Also advantageous would be the proximity to huge hotels where many business travelers stay.
You should be aware of your clients.
Then, locate yourself in an appropriate spot.
It is preferable to begin at a low level. You can earn money as you construct the shop.
Use the services of a business real estate agent. An agent with expertise in commercial businesses will be able to offer you places available for lease within your budget that may match your demands. Additionally, you could call it the commercial real estate development business that owns a certain property of interest.
A viable alternative would be to acquire an Internet café with a devoted customer base. A business real estate agent will also be aware of these options.
Conduct research on the probable location of your business. Investigate public information pertaining to the prior use of the location and statistical data such as the average salary in the neighborhood. Determine whether there are competitors and similar businesses in the area.
Upon discovering a potential location, spend a few hours observing the neighborhood and analyzing the foot flow. Is it close to public transportation or major roads? Is there sufficient parking?
You will also need to study the area's demographics. Does the income level correspond with the target demographic? Your neighborhood librarian or commercial real estate agent can offer you this information.
Once you have found a place, you will need to obtain general liability and fire insurance policies.
Select a name for your company. Establish a distinctive identity that resonates with customers and distinguishes your firm from competitors. Utilize sources such as Hoovers, the Better Business Bureau, and the Internet to research other business names so that you do not select one that is already in use. Refer to Name Your Business for guidance on selecting a business name.
4. Obtaining the Necessary Licenses and Permits
If required, register your business's name with your state government. Whenever you conduct business under a name other than your own, a DBA (Doing Business As) is required. Typically, a DBA name is registered with the state government or county clerk's office.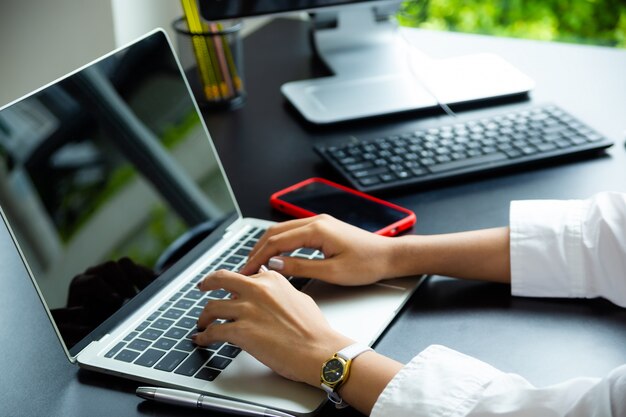 Obtain a sales tax permit. This information is available from your state's Department of Taxation and Finance. You must keep meticulous records of which things were sold, for how much, and how much sales tax was collected.
Obtain a federal tax identification number. You must file a separate tax return for your business, which requires you to get a federal tax identification number. The form is available online at www.irs.gov.
Obtain building permits. Check with your local municipality for information on required permits. If you don't know how to fill out the documents, consult a lawyer; it's preferable to spend a small fee now and have peace of mind than to incur costly issues in the future.
5. Setting Up the Hardware and Software
Select a provider of Internet service (ISP). Your café's Internet connection will likely require a higher-quality, more robust connection than that of a typical household. Internet service providers (ISPs) may offer special deals to companies, particularly Internet cafes. (You may also need to evaluate if you require a "static IP" address for Local Area Network (LAN) services or applications.)
A static IP address is reserved for a single customer. Each time you connect on to your computer, a dynamic IP address will provide a new IP address. A dynamic IP address indicates that you share an IP address with multiple other users.
Adapt the arrangement to the available space If possible, utilize a professional designer. Work with the designer to ensure they comprehend the unique requirements of an Internet café, such as preventing the preparation and consumption of food and beverages from destroying computer equipment. Include an electrician in the design process to guarantee that your café's infrastructure can withstand the load of all its technological equipment.
Acquire all necessary equipment. Purchase PCs, network cables, routers, printers, crimping tools, and RJ-45 connectors in accordance with your business plan. Purchase food and beverage preparation goods such as plates, cups, and microwaves if you are providing amenities.

Set up your Internet café. This comprises all building and restorations, electrical work, network configuration, computer and software installation, and the installation of a security system. Add any additional specialty services, such as a food and drink preparation section.
Manage your software properly. Utilize free software alternatives such as Linux as a replacement for Microsoft Windows or the Mac OS and the OpenOffice.org suite as a replacement for Microsoft Office. Consider installing live CDs in computers without hard disc drives (dumb terminals) to reduce maintenance.
Install a firewall on your router if it lacks one to protect your network from worms, viruses, and other external assaults.
Obtain software to safeguard your PCs from viruses, such as anti-virus software or live CDs.
6. Preparing to Open the Business
Create a staffing plan for your café. Consider operating hours, pay, and applicable anti-discrimination and overtime legislation. Internet, your local Small Business Administration, or the library are good resources for researching state and federal labor regulations.
Interview and hire candidates. Post advertisements on websites such as Craig's List, Indeed, and Monster.com. Choose candidates who are not just technically competent and have solid references, but are also personable and easy to deal with. Before hiring, conduct a background check on each possible employee.
Local law enforcement can conduct background checks for you.
Promote your Internet café in the community using flyers, newspaper ads, word of mouth, and social media in particular. You will need to create a website, for which you can utilize free online themes or a service like WordPress that begins at approximately $70. Create a Facebook page for your business and constantly update it.
Consider providing door prizes or discount vouchers at your grand opening. Publicize the vacancy via newspapers, radio, Facebook, and your website. You could also provide local food and entertainment.
Customer comments should be considered and incorporated. They may request more bandwidth or complain about the amount of spyware that degrades speed. If you do not already have a suitable administrator, you can hire a specialist to handle problems.
Evaluate business expansion opportunities. This may include color printing and duplicating or the hosting of computer game tournaments. Find out how much demand there is in your area by asking customers what services and amenities they want.